The Mazda Miata is an open top sportscar that keep the hearts of car enthusiasts beating strong for over 25 years now. The lightweight roadster with just enough power to have fun has proven to be a true 'unicorn car' that has caused a real roadster revival in the '90's
Over the years all competitors have ceased but the Miata/MX-5 still stands strong.
Over a million sold in different versions and trim levels. Four generations each with their own look and feel but all a joy to drive.

Each and every generation has it's own special editions. Some more special than others. Sometimes numbered, sometimes only available for a short period of time. One of the most special editions of the Mazda Miata/MX-5 of the first generation is the 'Black & Red'. A stunning black Mk-I with beautiful red interior.

In 1992 Mazda Japan introduced a special 'sporty' version of the Miata/MX-5 (or Eunos as it is called there)). This special edition was to celebrate the third year of production. This version was labelled the 'S-Special'. This S-Special had Bilstein shocks, front tower brace, 14 inch 6J rims, a Nardi wheel and matching knob, stainless door steps and speaker grilles. Of this version Mazda announced a limited edition in december 1992: the 'S-limited'. This version had all the extra's of the S-Special and on top of that the Mazda Sensory Sound System (MSSS) as standard. This version came in one color only: Brilliant Black with red interior, leather seats and gold BBS wheels. Of this edition 1000 were built for the Japanese market.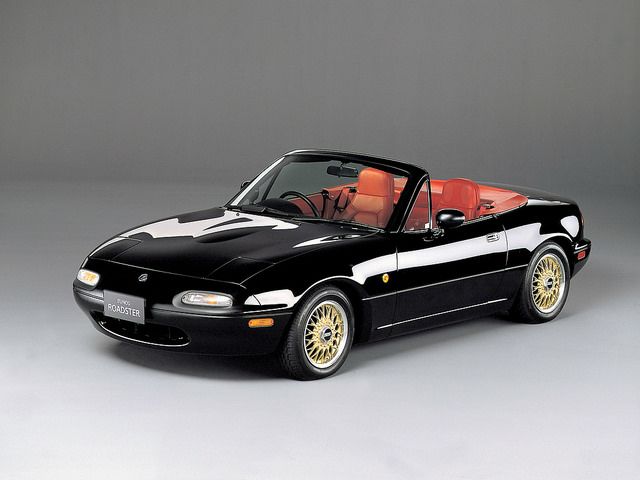 Mid 1993 Mazda brought the S-limited' to the United States. Although in a slightly adapted form. Airconditioning became standard and the car had a subtle rear deck spoiler. Furthermore a front and rear lip spoiler were added as was a red leather tonneau cover. With this special package came a key-fob with engraved serialnumber and a book. The BBS wheels were made silver. Of this real limited and numbered edition 1500 examples were built especially for the U.S. market.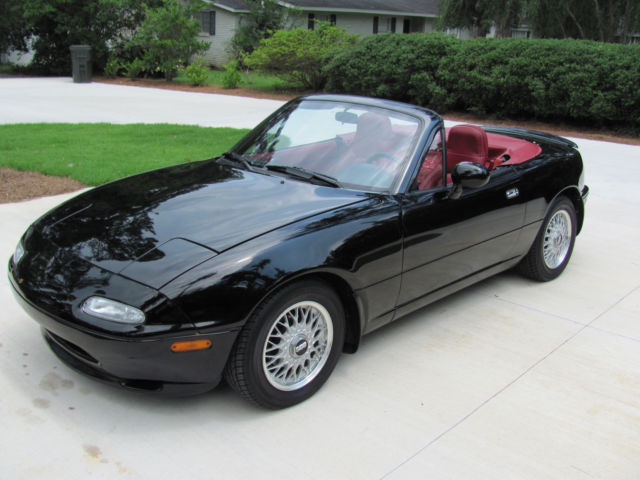 1993 was also the year Mazda Canada celebrated its 25th anniversary. To celebrate this fact Mazda Canada ordered a special edition from the factory. This became an adapted version of the American 'Black & Red'. The front and rear lipspoilers were left out and the car got a different, larger, rear spoiler. Fog lights in the grill were standard.
Of this edition 500 were made for the Canadian market.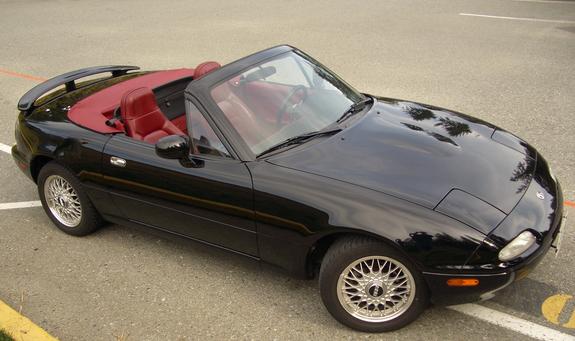 Noteworthy:
in 1995 Mazda Japan launched the R2-limited. Where R2 stood for 'Racy & Red'. A reference to the bright red interior. This R2-limited was based on the S-limited from 1993 but came in Chaste White instead of the Brilliant Black. Of this R2-limited 500 were built for the Japanese market.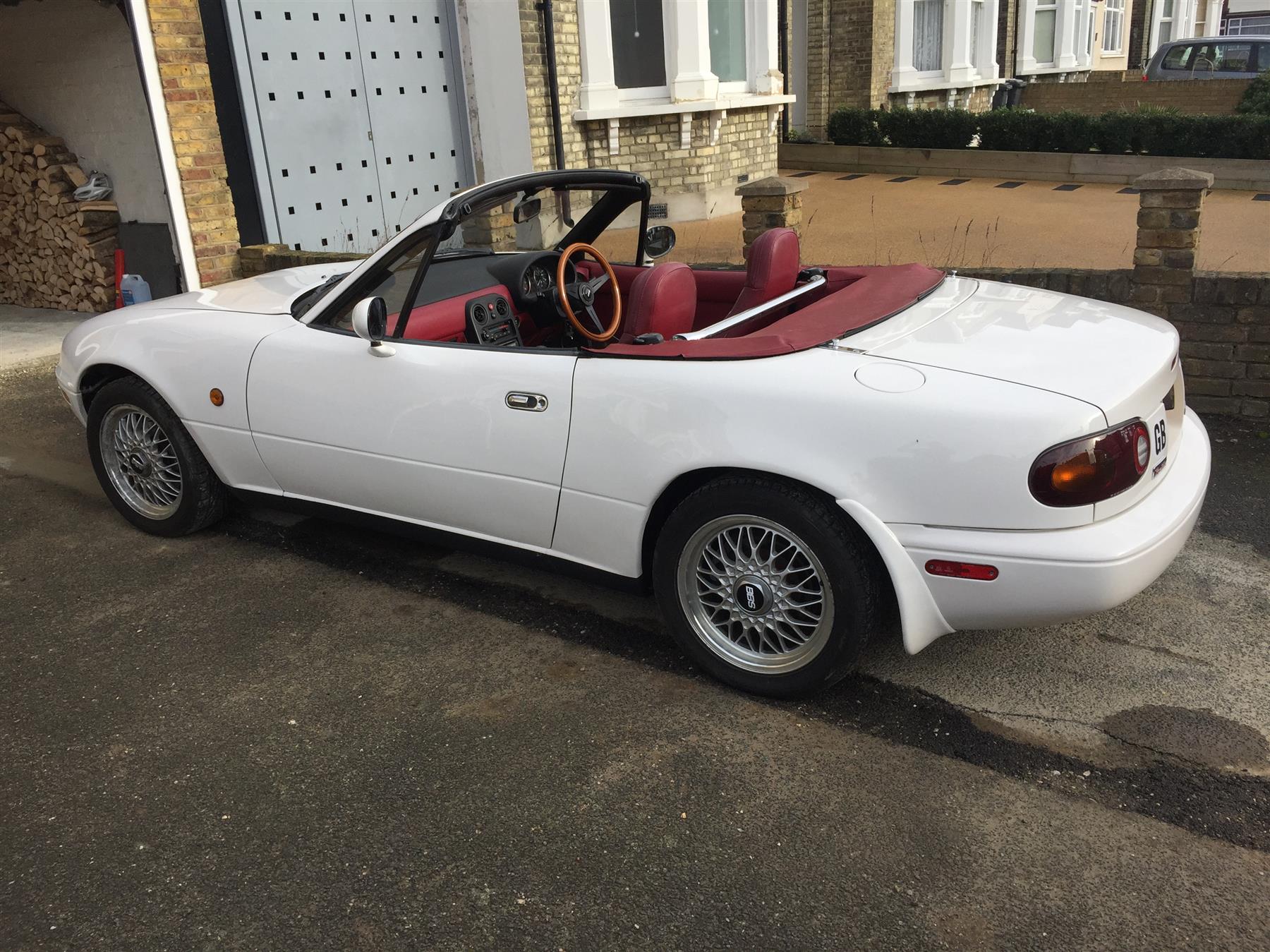 Sources:
Mazda MX-5 Miata, the book of the world's favourite sportscar, Brian Long ISBN 1-84584-043-7
Mazda MX-5 Miata, Design & Development: the inside story told by Mazda's designers and engineers, Toshihiko Hirai, ISBN 1-904788-29-7
Mazda MX-5 Miata Twenty Five Years, Thomas L. Bryant, ISBN 978-0-7603-4643-3